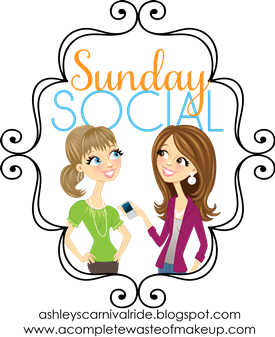 Linking once again up with Neely and Ashley for Sunday Social. I'm slowly feeling better and right now am prepared to brave work tomorrow. It'll be a short week for me anyways as I will take off to take care of hubby, who's going to have his surgery on Friday.
Today's Sunday Social is all about most women's favorite accessory: bags!
1. What is your favorite hand bag you've ever owned?
Robin Ruth Julia "Berlin"




2. What is your dream bag you lust over?
Luis Vuitton Fantaisie
3. What are your daily essentials in your purse or work bag?
My purse is my workbag, rarely I get out one of my little purses for a dinner date or a concert. My essentials are wallet, keys, lip balm, my book for the daily bus rides, a pen, cell phone, case for my glasses.
4. What's in your purse (with pictures)?
No pictures, way too messy right now. Picture the above plus some lose receipt, eye drops, doctor's notice for my boss, some cough drops, a few more pens, a day planner, unglasses.
What is in YOUR bag?